Melissa and Mike Murray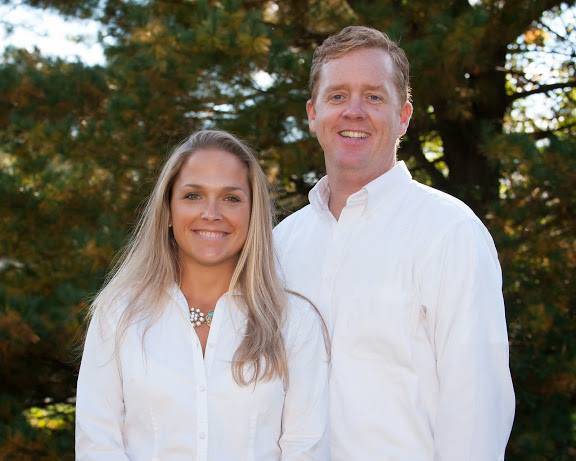 Almost 600 Homes Sold and over $270million in Closed Sales!
Melissa and Mike Murray are the foundation of one of the most experienced teams in Anne Arundel County, dedicated to helping families purchase their dream homes or sell at the best possible price. Melissa started in real estate in 2003 and her previous work as a master's level social worker gave her the people skills she needed to really excel in her new field. At that time, Mike was a mortgage lender with a strong finance and organizational background. "I worked closely with Mike for many years as my preferred lender," Melissa says. As Melissa's sales volume continued to increase, Mike began to work as her assistant and moved into real estate full time in 2009. Melissa's compassion and ability to relate well to clients and Mike's knowledge of finance and marketing combined to create a perfect team. "Since then we've sold over 300 homes," Mike says. "We average between 30 and 40 homes a year."
The Murrays primarily serve Anne Arundel County–where they were both born and raised–from Davidsonville all the way north to Pasadena and Severna Park. They also serve clients in other areas such as Baltimore, Howard County and Prince George's County. Melissa and Mike have a team that includes two buyers' agents, a licensed assistant and Mike's father, Terry Murray, who has 35 years in the mortgage and title business. Over 65% of their deals come from either direct repeat clients or referrals from their sphere of influence.
What keeps their clients coming back at such a high rate? "Our primary purpose is customer service," Melissa says. "We try to return every inquiry within an hour. We strive to treat people as we would like to be treated and our reputation is very important to us." Unlike other agents, who may meet with a client once and then pass them off to an assistant, Melissa and Mike work directly with their clients throughout the entire process. The Murrays also know the Ann Arundel market incredibly well, having seen it in all the phases it's gone through in the last fourteen years, from boom to bust, to a strong recovery. "We pride ourselves on our pricing," Melissa says. "I tell clients, 'I'm not going to tell you the price you want to hear. I'm going to tell the price that will get your house to sell.'"
The Murrays have an innovative and thorough marketing system in place. "We start with staging and professional photography," Mike says. They then use a pre-marketing listing announcement with high resolutions photos and a video to notify over 1,000 agents about the listing. This alone sometimes results in an offer. In addition to listing on Zillow and other real estate sites, they use social media, as well as more "old school" marketing methods like open houses. For a complete rundown of The Murray Home Team marketing plan - contact them today!
Heather Cox


Jennifer Patenaude